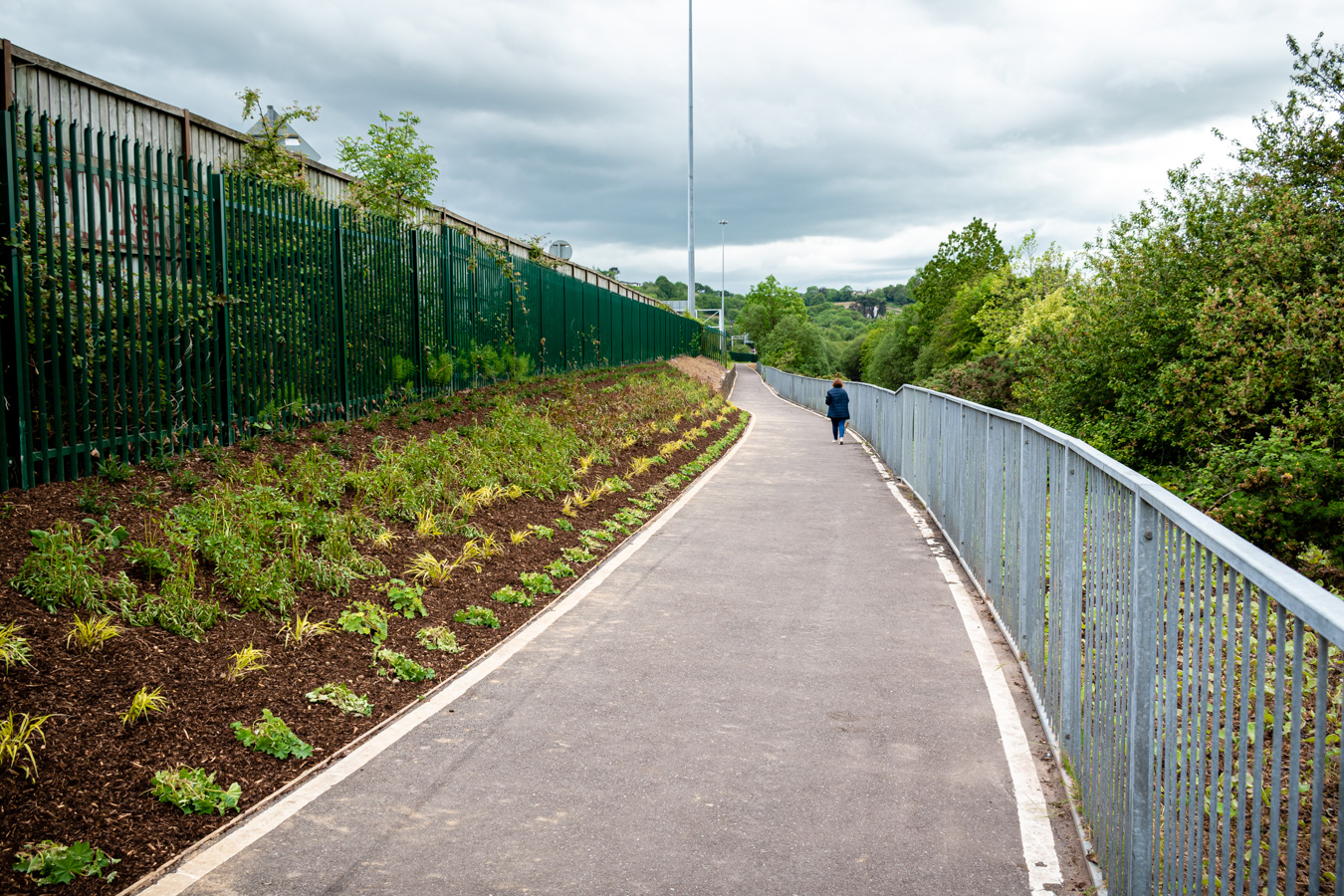 Pavilion Landscapes are carrying out upgrade works at Tramore Valley Park Pedestrian and Cycle Link in Cork. Works commenced on the 1stof May 2019 and we expect work to continue for approximately 5 weeks.
We will endeavour to ensure that traffic disruption is minimised as much as possible, however, we do apologise for any delays you may experience in your journey time. It is our ambition that you should experience a smooth transition to more pleasing and safer surroundings in the Tramore Valley Park Pedestrian and Cycle Link over the coming weeks.
Our aim is to plant the area is such a way as to improve the long term biodiversity of the area. The plants we have selected are most beneficial to wildlife in the Autumn and Spring as well as being aesthetically pleasing to the users of the park and cycle way and the residents of the Tramore River Valley and the wider Cork area. Our selection of plants and trees as well as the design and overall maintenance of the new scheme is chosen to be particularly beneficail to a natural carbon cycle. This has long term benefits for the environment of the area and in particular the natural life cycles and biodiversity of the nearby Tramore River.
We really do hope you will enjoy your new surroundings at the Tramore Valley Park Pedestrian and Cycle Link. We would like to thank you for your patience over the coming weeks.
Should you have any queries please do feel free to contact us by email, charlie[at]thepavilion.ie