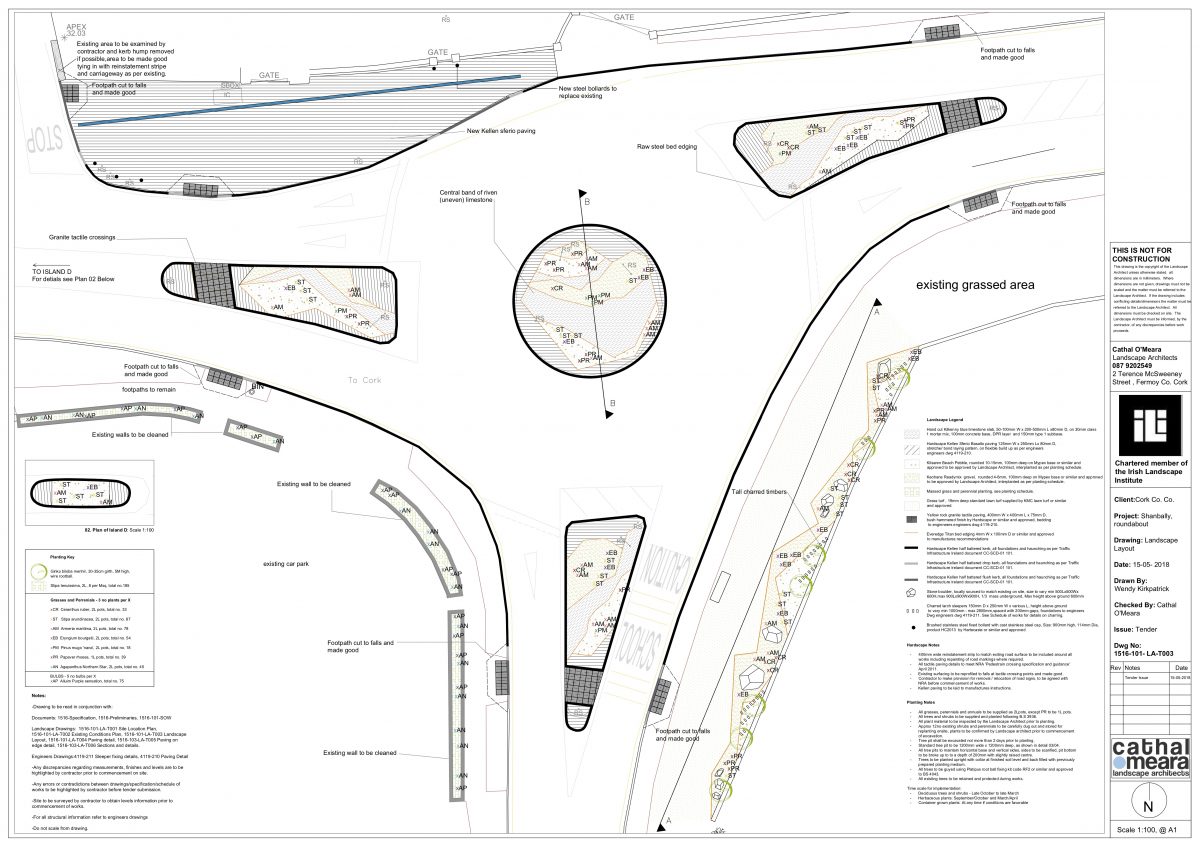 Pavilion Landscapes are carrying out upgrade works at Shanbally Roundabout in Cork. Works commenced on the 7thof August 2018 and we expect work to continue for approximately 8 weeks.
We will endeavour to ensure that traffic disruption is minimised as much as possible, however, we do apologise for any delays you may experience in your journey time. It is our ambition that you should experience a smooth transition to more pleasing and safer surroundings in Shanbally over the coming weeks.
The aim of the N28 Roundabout Upgrade at Shanbally is two-fold; Firstly to improve safety by reinstating the paving near the roundabout and upgrade the traffic islands to adhere with current road traffic legislation.
Secondly, to improve the aesthetics of Shanbally by installing a long flowering, bio-diverse planting scheme.
We really do hope you will enjoy your new surroundings at Shanbally. We would like to thank you for your patience over the coming weeks.
Should you have any queries please do feel free to contact us by email, charlie[at]thepavilion.ie