Tramore Valley Park is a brand new 160 acre city park developed on a former landfill site in the fast growing Cork City, Ireland.
It is the city's biggest park and in transforming this area from a former landfill to a biodiverse, recreational and environmentally friendly urban parkland, it was important to ensure that access to the park was as easy as possible. The park is close to a number of suburbs of Cork and one of these, Douglas, has got its very own entrance via an existing river valley that was once a vast, wild, wooded and marshy area.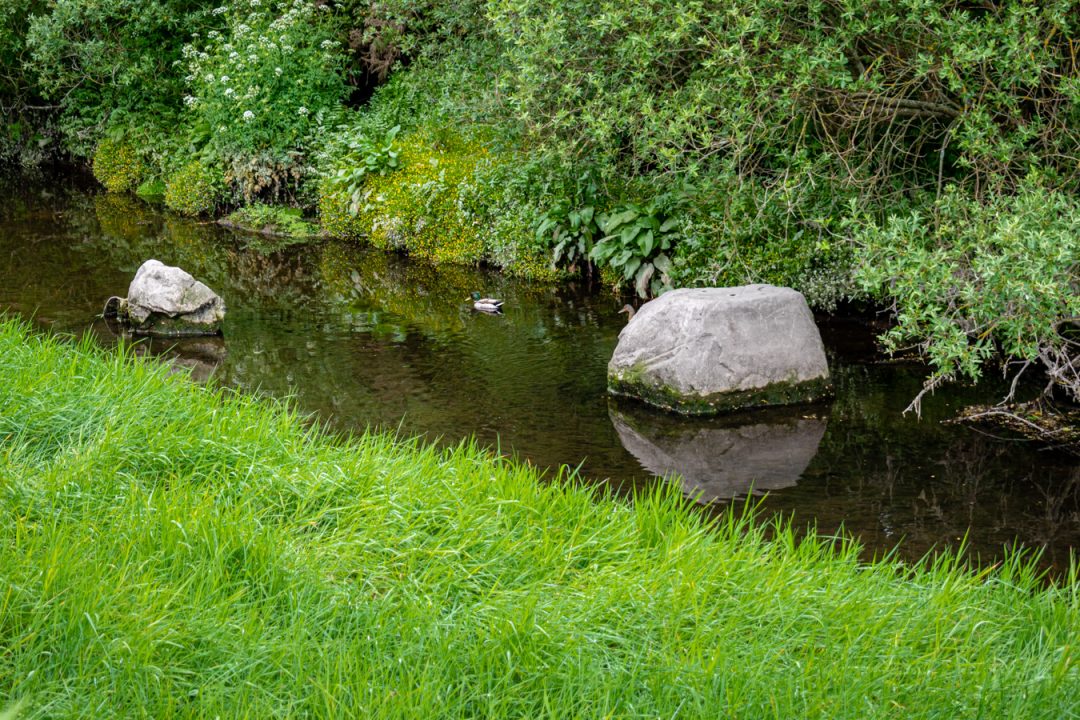 Pavilion Landscapes were asked by Cork County Council to transform this natural pathway in to a modern, urban corridor for the people of South Cork to access the park, enjoy nature and commute to and from the city without using a car.
"We saw this as a huge opportunity to bring a little bit of nature back to the people living in the city" says Charlie O'Leary of Pavilion Landscapes. "We recognised early on that this area contained a number of different natural habitats and had been left to nature for a long time so we were very keen to preserve the natural wilderness and biodiversity in any of our landscaping."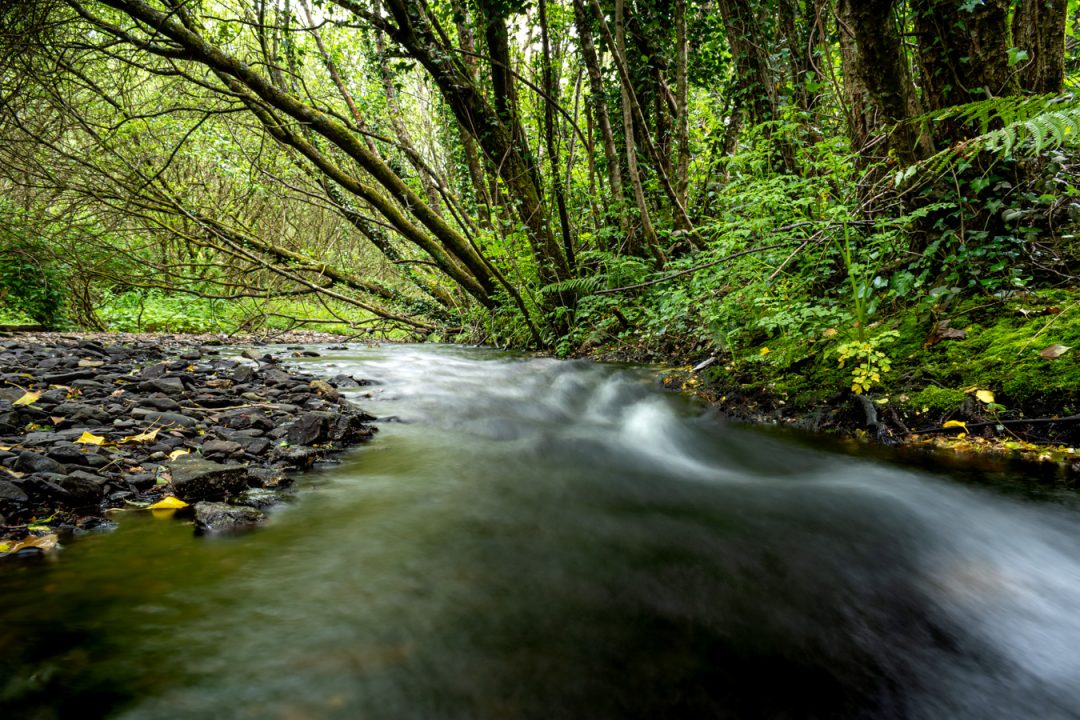 Pavilion Landscapes commissioned William O'Halloran, a local wildlife expert and part of 'Wild Work', a unique, biodiversity initiative that aims to support everyone committed to helping nature, to undertake a study of the area with the aim of preserving and enhancing any natural habitats that have grown to exist here. William brought the results of his study to Pavilion Landscapes and they then incorporated these findings in to the design for the walkway.
Our aim was to take what nature had created and enhance it so that it could be enjoyed by people using the walkway and also so that we could educate people about the wonderful natural environment around them
---
One of the ways we did this was by creating a number of signs along the walkway highlighting the different habitats and helping people identify the wildlife, be it flora or fauna, that lived and grew there. We also chose the planting scheme for the walkway carefully.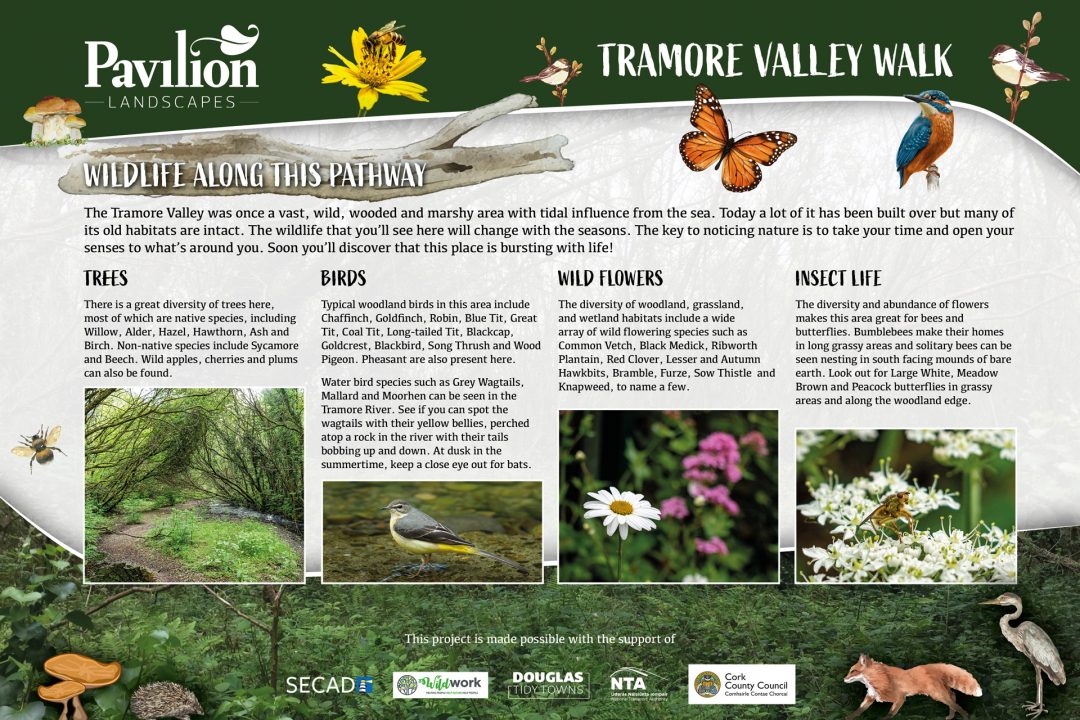 City living has many advantages from a social and community perspective but sometimes we can forget about our connection to nature and the environment around us. At Pavilion Landscapes we like to think that our work gives us the opportunity to preserve and enhance nature and foster a deeper connection to the environment for the people living and using the landscapes we create.
One of our core values is 'sustainability' and this influences every decision we make from the time we cut back trees and hedging to the species of plants and trees that we select. This project has allowed us to really focus on that value and hopefully the people of Cork will enjoy this walk for many years to come.
If you would like any more information on this project or indeed would like to talk to us about how we can help you get the best from your landscaping, call 021 4888134 and we would be happy to help.